Dining for Charities is excited to team up with the Feeding the Valley Food Bank. The Feeding the Valley Food Bank is in greater need now because of COVID 19. Help us help them when you buy any one of our Dining for Charities Deals.  15% of every purchase goes towards the Feeding the Valley Food Bank.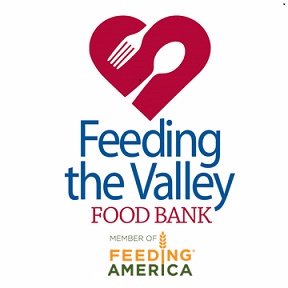 Feeding the Valley Food Bank covers 18 counties, 17 in west central and southwest Georgia and Russell County in Alabama.  In those 6,000 square miles of coverage area, 559,000 Georgians reside and over 115,000 of them are "food insecure" or lack the resources to eat a consistent, nutritious diet.  Said another way, on average 1 in 5 people in our community often does not know where their next meal is coming from.
      Today, we distribute over 1 million pounds of food on a monthly basis. This food is distributed by over 300 participating member agencies.  These agencies include emergency food pantries, homeless shelters, after-school programs, senior centers, and other groups that work with people in need.
      Currently, our three main programs reach thousands of individuals and families each month. We serve over 450,000 meals through Kids Café and Senior Meals. Our Buddy Pack program provides weekend snacks for over 1,500 children through 30 participating elementary schools, and Mobile Pantry distributes food to more than 10,000 families in need at 47 sites each month within our rural service area.
Our programs include: Food Distribution, Mobile Pantry, and Kids Café.
FEEDING THE VALLEY FOOD BANK
6744 Flat Rock Rd.
Midland, GA.  31808
706-561-4755